Paseo de San Carlos 211 Club de Golf San Carlos 1ra Sección Metepec, Metepec, Ciudad de México, Mexico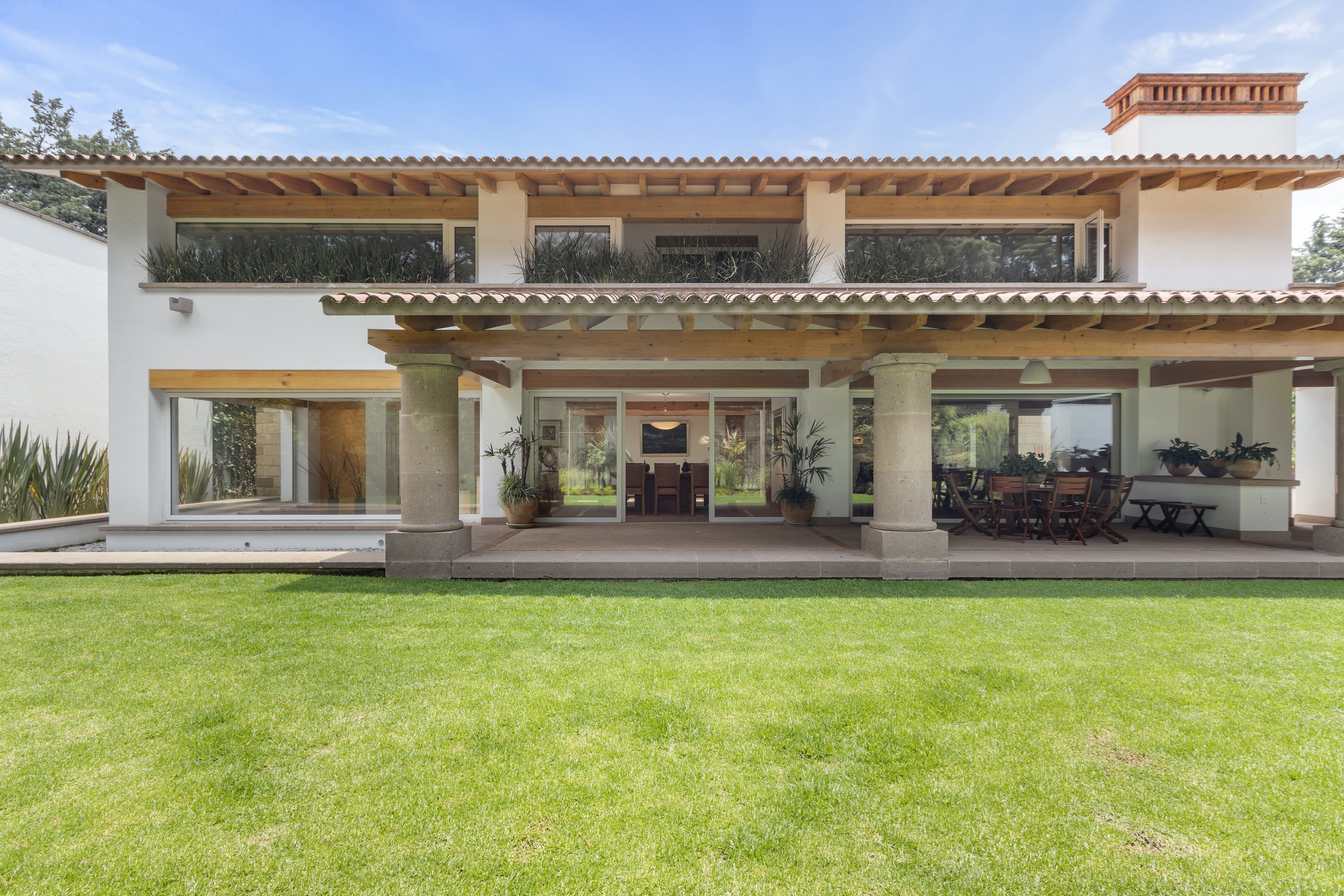 CLUB DE GOLF SAN CARLOS, METEPEC
GALLERY
Photos and videos from Club de Golf San Carlos, Metepec
ABOUT PASEO DE SAN CARLOS 211 CLUB DE GOLF SAN CARLOS 1RA SECCIÓN METEPEC, METEPEC, CIUDAD DE MÉXICO, MEXICO
This extraordinary project blends contemporary style with the traditional roots and shapes of Mexican architecture.
Warm, organic elements, such as stone, hard wood and clay mix with glass and marble and work together beautifully from the main entrance and through every area of this sunlight flooded residence .
The three bedrooms with their bathrooms have lofted beamed ceilings, the living room is surrounded by a jetted mirror of artificial water with stone balls, the formal dinning room and the family area interact with the terrace, garden and golf course, allowing nature to blend with the trace of this masterpiece of architecture.
The games room, movie room, wine cellar and bar are the perfect space to share and enjoy with friends without interfere with the family routine.
Skylights and huge windows are found all over this property, connecting every area and allowing it ́s inhabitants and guests to admire the magnificent golf course in which it is located.
It ́s location, architectural project, quality of materials and spacious areas make of this unique home the best property in Club de Golf San Carlos.
REPRESENTED BY
Calle Julio Verne 9 Polanco
Mexico City
,
Ciudad de México
,
11550
Mexico
Property ID: 7RGK3D
AMENITIES
Gated Community
Terrace / Outdoor Space
Hardwood Flooring
Marble Flooring
Golfcart Garage
Doorman
Guard Gated
Screen Room
Walk-in Closet
Wine Cellar
Breakfast Bar
Butlers Pantry
Granite Countertops
Security System
Media Room / Home Theater
Staff Quarters