Llamarada 80 Residencial Sumiya Jiutepec, Cuernavaca, Ciudad de México, Mexico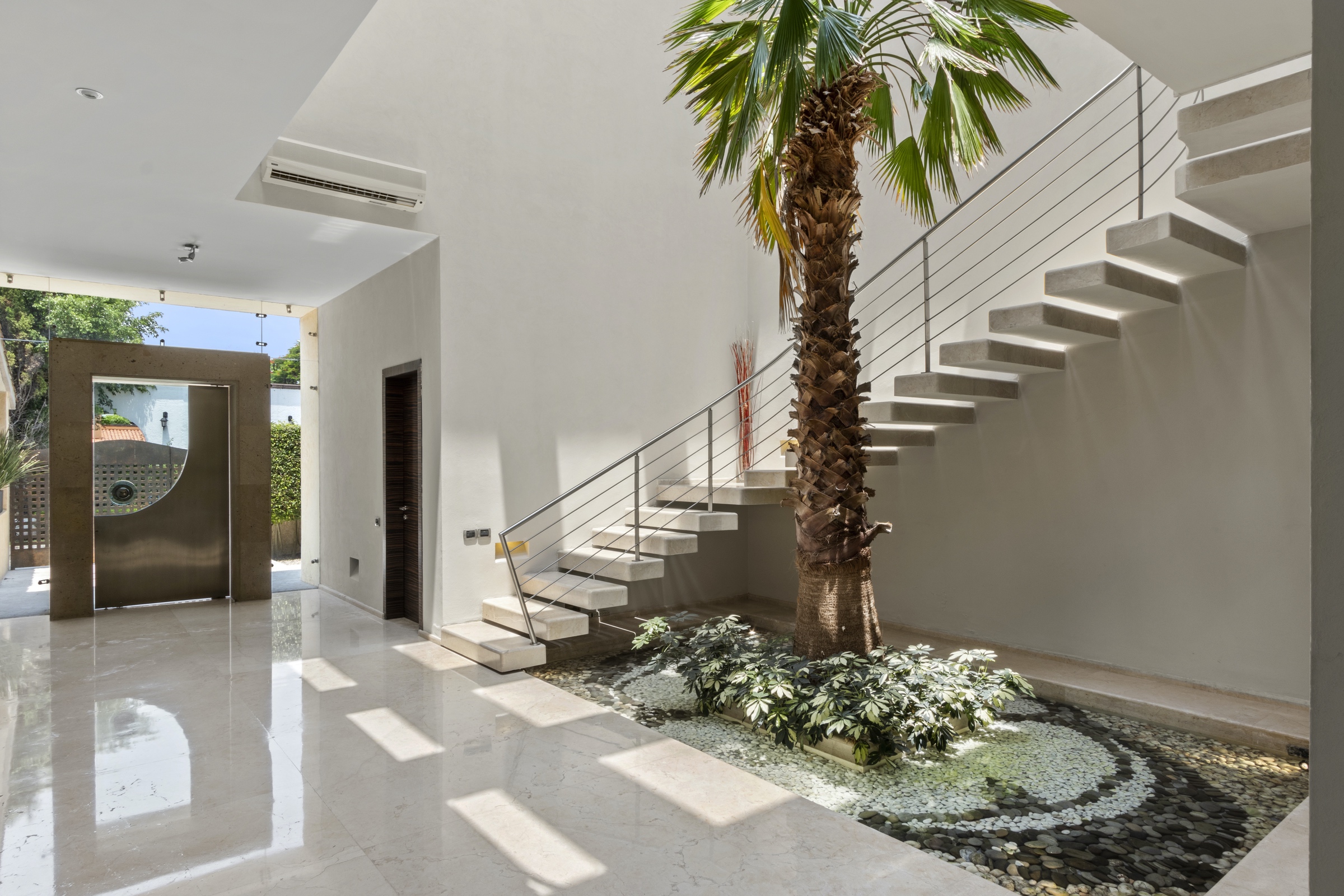 GALLERY
Photos and videos from Casa La Cascada
ABOUT LLAMARADA 80 RESIDENCIAL SUMIYA JIUTEPEC, CUERNAVACA, CIUDAD DE MÉXICO, MEXICO
Water, water, water... source of life and most valuable natural resource! In this extraordinary property you'll always enjoy lots and lots of it, since this community has it's own natural "apantle"
The sound of the water as it flows down at the cascade and in the hall ́s fountain, can be heard since the minute you enter the property and through each one of its beautiful spaces.
In the Italian kitchen, the elegance of its design meet the efficiency of its appliances of internationally famous brands.
Natural light floods the double height hall, the family room and the three bedrooms with their walk-in closets and bathrooms, through masterfully designed skylights.
The media room ́s sound system is top of the line.
With double living and dinning rooms, exterior as well as interior, the ground floor becomes perfect for socializing and entertaining guests all year round and enjoy their company in a privileged climate, a gorgeous garden with different variety of palm trees and the view and sound of the cascade with hot tub pool.
Experience water, light, luxury and comfort in this magnificent home located in Residencial Sumiya, famous for it ́s exclusivity, vegetation, safety and beauty.
REPRESENTED BY
Calle Julio Verne 9 Polanco
Mexico City
,
Ciudad de México
,
11550
Mexico
Property ID: R6CW8Z
AMENITIES
Guard Gated
Reservoir
Artist Studio
Walk-in Closet
Hot Tub
Granite Countertops
Gardens
Gated Community
Breakfast Bar
Media Room / Home Theater
Staff Quarters
Screen Room
In-Home Gym
Terrace / Outdoor Space
Butlers Pantry
Marble Flooring